design features

audio path quality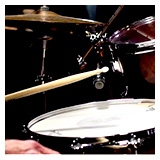 The QSP-20 audio path uses our low noise BE41 class A discrete amplifier design in a balanced configuration at the input feeding a Lundahl audio c-core transformer at the output. Instead of the traditional input transformer we use hi-spec Wima coupling capacitors. The topology is quite different to most other mic preamps in that it is balanced from input to output. The DI inputs feature our BE43 "bootstrapped FET" input interface for a very full sound from your pick ups.
microphone friendly
If you use dynamic and/or ribbon microphones you know they sometimes need a lot of gain, which many low cost preamps and audio interfaces cannot provide. The QSP-20 provides up to 70dB of effortless gain for all situations and the transformer-less input matches all microphone types nicely. Think of the QSP as merely an extension of your microphone - everything sounds real.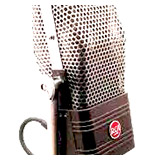 specs that matter
Having lots of gain is one thing, but importantly the preamp must also be quiet and the QSP does not disappoint here thanks to our perfected design. The very wide frequency response (even at high gain) ensures transients and high frequency content are preserved which make the QSP an excellent choice for percussion and acoustic insturments. But it never sounds "brittle", the output transformer adds that nice touch of warmth to complete the sonic picture. The very high output headroom of +29dBu means it is unlikely you will ever clip the QSP-20 before your DAW audio interface does!.
controls and functions

GAIN - 41 detented pot that sets gain between +22 to 70dB.
0dB/-20dB - this switch introduces a 20dB pad right at the mic input for high level signals.
0/MUTE/180 - this switch changes the polarity (phase) of the output and in the center postion, it mutes the output.
HI Z/LO Z - selects the input impedance as seen by the microphone which can change the overall tone.
48V - locking toggle switch turns the phantom power on and off.
PK - this red led will light up when the QSP output level reaches +22dBu.
There is also a handy power ON/OFF switch.